I took the stars from my eyes, and then I made a map
And knew that somehow I could find my way back
Then I heard your heart beating, you were in the darkness too
So I stayed in the darkness with you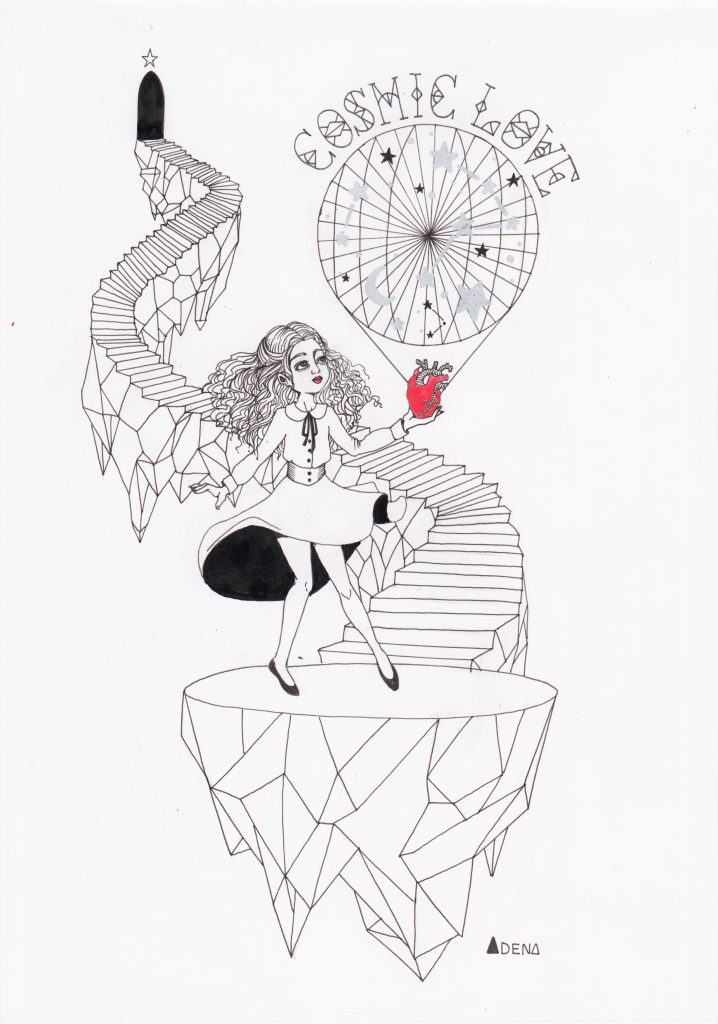 En plus d'écouter Florence+the machine en dessinant, je m'essaye à des illustrations s'inspirant de l'univers du tatouage…sans abandonner le mien (d'univers) ! Si c'était un vrai client avec une vraie peau, je crois qu'il m'aurait gentiment fait remarquer qu'il aurait préféré que les escaliers soient designés par Le Corbusier plutôt que par Numérobis.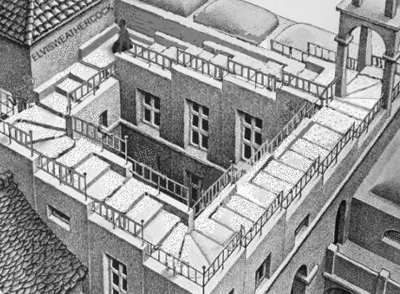 N'est pas architecte qui veut. Cela dit, les dessins invoquant la géométrie sont une excellente rééducation pour ceux qui comme moi, ont des capacités de repérage dans l'espace, comment dire, plutôt très nazes. Dessiner m'entraîne énormément à me représenter correctement (hum) des objets en 3D !
Merci d'être passé, ça fait bien plaisir et à bientôt !
Adena.